Surety and Fidelity Bond
Professionals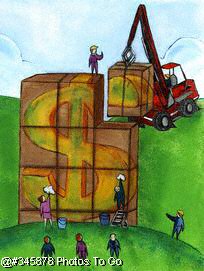 Gerald J. Wilkoff, Inc. was formed to provide Insurance Brokers, and their clients access to BOND PROFESSIONALS. As a bond only agent, our only goal is to get you or your client the bond that is needed.
We represent "Treasury-Listed" bond companies who are "A" rated, licensed in all 50 states and Territories. We also maintain contact with companies capable of writing bonds on an International level.
Utilizing our office we will provide you with access to major Surety and Fidelity Bond writers, and most importantly our expertise in the bond marketplace. Our commitment to you is to make every bond writeable, and to provide you and your client with fast efficient service.
The results you expect by BOND PROFESSIONALS is only a
click
or phone call away.
---
---
PLEASE CONTACT US AT:
95 Main Street - P.O. Box 142
Mineola, NY 11501
516-747-0200 or 800-85-BONDS
Fax: 516-747-2021
Email Us
Gerald J. Wilkoff, Inc. - "Your Bond Source"